Pamela Gates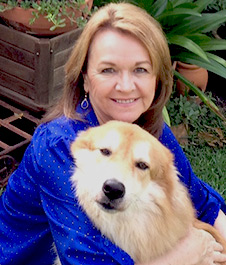 I bring wisdom, experience and years of clinical training to my counseling practice. I believe that my best training has come directly from my clients.
Helping people journey through their own unique experiences has done the most to enrich my practice.
"… the most important time is now, the most important person is the one you are with, and the most important action is to do that person good." ~ Leo Tolstoy
Our time together is about
Getting to know you and learning your story.
Assessing the situation and identifying your needs.
Goal setting around "What to do?"
Agreeing to work together to create change, or
Helping you find the services that best fit your needs.
My services include but are not limited to
Abuse, addiction and recovery issues
Depression and mood disorders
Stress, anxiety
Caregiving and codependency
Trauma recovery
Please visit my services page for a more in-depth description of my services.
Bosley Wood Hart, CGC

Canine Good Citizen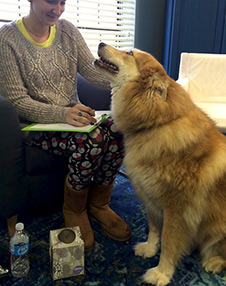 Bosley is a German Shepherd, Collie, Labrador, Chow and Akita mix. He is a very friendly fellow, full of charm and a big fan of people. He is certified as a Canine Good Citizen and received training with his former owner as a therapy dog. He has been joining me at my office for the past year; after I adopted him from Forgotten Friends Rescue . His family moved to New Zealand and couldn't take him with them because of the long quarantine period in that country. Because of the loss of his original family, I believe Bosley understands the impact of sorrow, heartache and has experienced feeling abandoned.
With time he has adjusted to his new life and has embraced his new career as my co therapist and, for many of my clients, a most trusted counselor and confidant. His therapeutic motto is. "Pet me, we'll both feel better."