Pamela Gates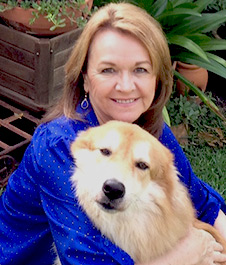 I bring wisdom, experience and years of clinical training to my counseling practice. I believe that my best training has come directly from my clients.
Helping people journey through their own unique experiences has done the most to enrich my practice.
"… the most important time is now, the most important person is the one you are with, and the most important action is to do that person good." ~ Leo Tolstoy
Our time together is about
Getting to know you and learning your story.
Assessing the situation and identifying your needs.
Goal setting around "What to do?"
Agreeing to work together to create change, or
Helping you find the services that best fit your needs.
My services include but are not limited to
Trauma recovery
Abuse, addiction and recovery issues
Depression and mood disorders
Stress, anxiety
Caregiving and codependency
Please visit my services page for a more in-depth description of my services.
During my professional career I have provided a broad range of services to people of all ages and have experience in most issues related to mental health, behavioral health, and addictions. I have worked in both outpatient and inpatient treatment settings as a clinician, supervisor, manager and director. I have particular expertise in helping individuals and families successfully cope with depression, anxiety, mood disorders, borderline personality symptoms, dual diagnosis or co-occurring disorders, adolescent and adult substance abuse, addiction, codependency issues, caregiving, aging, health concerns and developmental trauma recovery.
I am an EMDR level II trained therapist. In our first session, we will work together to determine if I am the right counselor for you. I utilize a person driven approach to counseling and know that the best outcomes happen when the client feels a positive connection with his/ her counselor.